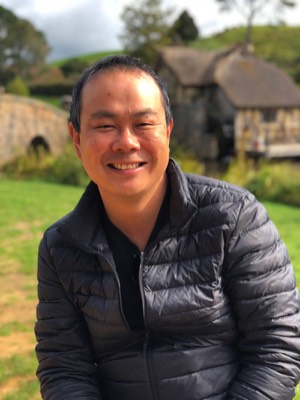 Dr Jonathan Kong
Ear Nose & Throat (ENT) Surgeon, Children & Adults
FRACS(ORL-HNS), FRCS, MBBS(Syd), AMusA


For all appointments and enquiries:
(02) 8090 2525
(02) 8072 6838
8:30am - 4:30pm

Monday to Friday
Consulting Rooms
Crows Nest
(North Sydney)
Lindfield
Written Correspondence
contact@earsurgeon.com.au
Suite 211, Level 2, 300 Pacific Highway, Crows Nest NSW 2065
About Dr Kong
Dr Jonathan Kong is a highly regarded specialist ear nose and throat (ENT) surgeon for children and adults, with specific interest, experience, and skills in ear surgery, hearing, cochlear implantation, and children's ENT. He is a Fellow of the
Royal Australasian College of Surgeons
(FRACS) as well as a fellow of the
Royal College of Surgeons of England
(FRCS), and originally completed surgical training in Sydney, Australia. He then spent nearly 2 years in the UK and Europe further specialising in advanced ear, hearing, cochlear implantation and acoustic neuroma surgery before returning to Sydney.
His practice is based in Sydney's north shore, with rooms at Crows Nest (North Sydney), and Lindfield. He regularly operates at North Shore Private Hospital, The Mater Hospital North Sydney, and Macquarie University Hospital. He is also one of the principal surgeons of the
Sydney Cochlear Implant Centre
(SCIC, a facility of the Royal Institute of Deaf & Blind RIDBC now known as Next Sense), and performs one of the highest number of cochlear implants per year of surgeons in Sydney.
As an avid educator, he is a respected teacher of surgery at Royal Prince Alfred Hospital for the University of Sydney, where he mentors surgical specialist trainees, fellows, and medical students. He is the director of the visiting otology (ear surgery) fellowship program at Royal Prince Alfred Hospital, where fully qualified ENT surgeons come to gain experience in advanced techniques of ear surgery with Dr Kong and his colleagues. He also runs the longstanding RPA Hospital Otology and Temporal Bone Course in Sydney, a regular hands on course for training new surgeons in the skills of ear surgery, and is regularly a faculty member for courses in Endoscopic Ear Surgery, a minimally invasive ear surgery technique.
Procedures Dr Jonathan Kong regularly performs & teaches include:
For Children
Children's tonsillectomy, insertion of grommets (ventilation tubes), adenoidectomy

Children's chronic ear disease surgery eg cholesteatoma surgery, eardrum repair (myringoplasty)

Endoscopic Ear Surgery for Children - minimally invasive "keyhole surgery" to treat chronic ear problems with minimal disruption and quick healing, important for little ones' ears.
For Adults
Surgery for the blocked nose: septoplasty, turbinate reduction

Sinus surgery: FESS (Functional Endoscopic Sinus Surgery)

Tonsillectomy

Ear, hearing, and cochlear implant surgery (see below)
Specialised otology (ear and hearing surgery)
Cochlear implantation (bionic ear) for severe deafness, either single sided or bilateral. Brands implanted: Cochlear, Med El, and Advanced Bionics

Cochlear BAHA implantation (Bone Anchored Hearing Aid) – a hearing implant for blocked ears

Med El Bone Bridge implantation

Med El Vibrant Sound Bridge implantation

Stapedectomy/stapedotomy for otosclerosis

Cholesteatoma and chronic ear disease surgery


Endoscopic Ear Surgery - minimally invasive 'keyhole' surgery for quick healing, and minimal disruption in the treatment of chronic ear disease. Dr Kong is one of the first few surgeons in Australia to be recognised as a member of the International Working Group on Endoscopic Ear Surgery (IWGEES).

Microsurgery of the ear – mastoidectomy

Exostoses surgery (Surfer's ear) – exostectomy, canalplasty
Acoustic neuroma (vestibular schwannoma) skull base surgery
Surgery to remove this tumour from the base of skull (centre of the head) performed in close teamwork with his neurosurgical colleagues.
Where possible Dr Jonathan Kong uses minimally invasive surgery techniques to maximise outcomes and minimise healing times for his patients.
Whether surgical or medical management is chosen, Dr Jonathan Kong values highly the time spent explaining the condition and treatment to the patient and family members, which is a point of difference in his approach.
Staff

Kristin - Practice Manager, Dr Kong's Executive Assistant
Caitlin - Medical secretary
Natasha - Medical secretary
Ear and Hearing
Suite 7, The Chancellory
155 Missenden Road
Newtown NSW 2042
Cochlear Implants
Sydney Cochlear Implant Centre (SCIC)
Bldg 39, Old Gladesville Hospital
Punt Road Gladesville NSW 2111